Snacks, Cans & Flights
Robinson Organic Bageuette & St Brigid's Butter - $6

Cheese - $12 plate
Le Bon Secret - orange rind, mild & mikly, pasturized cow's milk, Ontario - $6
1608 de Charlevoix - washed rind, complex with some hazelnut, a thread of sharpness and a little hint of funk, Quebec - $8

Charcuterie - $5 per
Saucisson Sec

Pasta Forever Spiced Nuts - $3
Honey & Spices

Pasta Forever Marinated Olives - $5
Lemon, Thyme & Garlic 

Pasta Forever Marinated Eggplant - $5
Oregano, Chilli & Basil

Lata Tinned Seafood
Sardines in Tomato - $8
Octopus in Ragout - $10
Squid in Ragout - $10
Mackerel in Oil - $10

Cider, Sparkling Wine, Beer
Sourwood 'Cox Orange' cider - $12
Sourwood 'Semitone' cider- $12
Revel 'Sonata' montmorency cherry cider - $9
Burdock 'Melange de Plum' - $8
Burdock 'Vermont Blonde' - $8
Matron 'Janky IPA' - $8
Matron 'Bobo Farmhouse Wheat' - $8
Sonnen Hill 'Pils' Pilsner - $8
Sonnen Hill 'Kellerhell' helles-style Lager - $8
Non-Alcoholic
Zamalek Hibiscus Jus - $7
Barbet Seltzer - $5
Light Wave: Cucumber, Pineapple & Lavender
Godspeed Iced Tea - $7
Jasmine & Peach / Sencha / Hibiscus
Geeze Louise Prebiotic Sparkling Water - $6
Cantaloupe Mint/Passionfruit Basil
Benjamin Bridge 'Piquette Zero' - $8
Viognier, Castilla La Mancha, Spain
A friend to all, this wine is here to make you laugh and hold your hand when you most need. Todd Blomberg, an American winemaker in Spain with sustainable farming values and the desire to create delicious table wines for every day of the week. The calcareous influence from the soil helps in presenting wines that are lighter & brighter than one might expect from central Spain. Buried in a heap of lemons, magnolia, honey butter, pineapple skewer, mango tutti-frutti, kiwi curd & Tim Horton's peach drink. Drink alongside spicy & fatty-fish combinations – such as mackerel with Thai chilies or black cod with honey-habanero sauce.
Rkatsiteli, Imereti, Georgia
Let's be real, Georgia is the orange AKA skin-contact wine capital of the universe and although the recent reinvigoration of the style has given it a certain du jour quality, qvevri-aged, skin contact wine originated in the country 8000 years ago! If you've never had the pleasure, Georgian wines are imbued with a deep sacrosanct energy that makes you feel like you're drinking something truly mystical. Rkatsiteli, the most classical of Georgian white grape, is macerated on its skins in qvevri for 20 days, then pressed & racked to more clay qvevri and old French oak barrels. There is a beautiful balance between the freshness & acidity preserved by qvevri and the richness imparted by oak. The nose revs up with a hit of sandalwood oil so intoxicating a whiff would literally stop a stranger in their tracks. Black tea leaves, aniseed, menthol, dried apricot, almond and hazelnut round out the palate. If this wine were a person, it would be Elizabeth Taylor in Cleopatra. Pair with fragrant Moroccan tagine and heaps of gold jewelry.
Barbera, Nizza, Italy
A glistening and bold, 100% Barbera, from Nizza, Monferrato, the heart of Italy's finest Barbera country. Organically grown from 80 year old vines, winemakers Gino and Gian Luca endeavour to do justice to these revered, gnarly gods of wisdom & longevity. Gino explains, "We know we have to produce naked Barbera that explains our terroir, but we have to experiment to find our way". Flabbergasted by our first tastes of this brand new import, this Barbera is holding hand-pies of inky black cherries in a rosemary graham cracker crust, spruce tip wisps, dusty cabin delirium, sturdy tree root tannins, dark chocolate square & dehydrated satsuma rind. Drink this abundant, merciful Barbera while posing for your first oil portrait or alongside a long bath & a rich beef tartare as the softest landing to the longest day.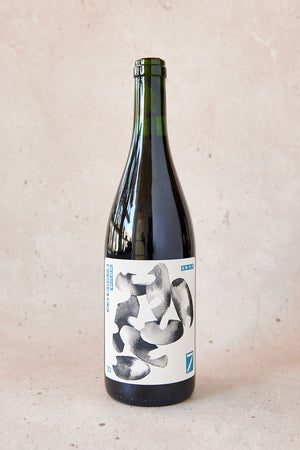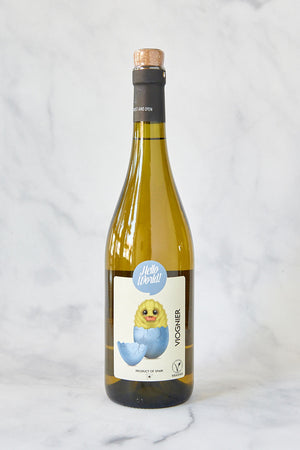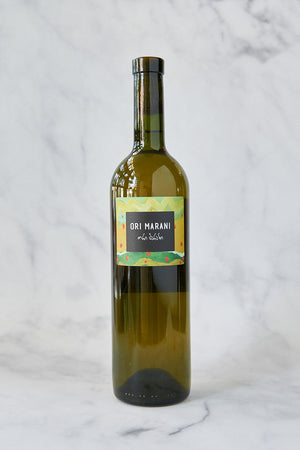 Pecorino, Chardonnay, Abruzzo, Italy
That misunderstood, rough-around-the-edges cartoon creature that really has a heart of gold and is just searching for love and acceptance. Poggio Anima translates to 'Hill of Soul', and 'Ragana' is a witch in Latvian and Lithuanian mythology, a powerful prophetess who reveals the future. Specifically named after mythical legends suited for the persona of the grape, region or style of the wine – attempting to meld grape expression, with the typifying cultural heartbeat found in each vineyard. Certified organic, made in the ancestral method (aka no additions) and left undisgorged – this wine sings tales of fable and folklore from lungs of the past. Pale and hazy, fragrant melon salad, collecting shiny pebbles, bouncy grapefruit pith & peach fuzz textured bubbles. Drink chest-deep in a bubblebath while looking at the rest of the Poggio Anima lineup on their website & reading up on your Pagan history.
Zinfandel, Vermentino, Sebastopol, US
A welcome parade of all that we love about low intervention Californian wines. Martha is a significant part of the New California winemaking movement, with worldly wine experience and natural vine growing wisdom. At an 88 red to 12 percent white grape split, this organic blend has high key plump n' fruity Zinfandel notes that are smoothed out by round, aged Verm (from 2019!) acidity. From granite & clay, to gravelly loam soils, we see the land come into play in this dry & mineral laden rosé. Like rolling lemon wheels, a fistful of red clay, watermelon & lime zest spritzer, acacia wood, passionfruit curd, rambutan & fresh prickly pears. Drink this wine alongside a wild nettle gouda, caramelized shallot & chicken salad sandwich, while listening to Meet Me in the City by Junior Kimbrough.
Gamay, Beaujolais, France
After interning at Savoie's famed Belluard and Beaujolais's great Lapalu, ex-punk rocker Sylvère Trichard (infamous for sporting an iconic pair of overalls around the winery!) began his small winery with farmer and friend Elodie Bouvard in 2012. In Sylvère's tiny hometown of Blacé, they organically farm 4 hectares of grapes and vegetables harkening back to the mixed agriculture of the past. In the classic Beaujo style, Sylvère's uses carbonic maceration to ramp up the boisterousness of pure Gamay fruit; this is an energetic springtime red with the vicacity & power of a Ramones or Blondie banger. Skinny, scrappy & light on its feet, Cuvée de Printemps smacks of candied cherry & mincemeat (cozy stewed blackcurrant & baking spice) backed up by a whiff of fresh lil violets, a cutie bouquet for your sweetheart. Granitic mineral backbone, plush tannin & howling acidity, mad crushable & loves an indiscreet chill. Pairs weirdly perfectly with bougie mac & cheese, plastic glitter jewelry, vintage arcade games, & watching Clueless in bed.